ASGN is a Proud Signatory of the Women's Empowerment Principles
"We at ASGN Incorporated are proud to support the Women's Empowerment Principles.  In our 2021 report we committed to achieving 40% women and diverse senior directors by 2025. I'm proud to reveal we have already achieved this goal well ahead of schedule,  which is a testament of our dedication to being a diverse, equitable and inclusive company. As such, we will continue to improve, track and report on gender equality in the workplace." – Ted Hanson, CEO, ASGN Incorporated
As part of this commitment, ASGN became a signatory of the Women's Empowerment Principles (WEPs) in August 2022. WEPs are a set of Principles the provide the business community guidance on how to promote gender equality and women's empowerment in the workplace. Established by the United Nations Global Compact (UNGC) and UN Women, the WEPs are based on the UN's Sustainable Development Goals (SDGs) and informed by international labor and human rights standards. The WEPs are a primary vehicle for corporate delivery on achieving gender equality (SDG #5) per the UNSDGs 2030 agenda. The WEPs Principles present seven steps businesses can take to advance and empower women.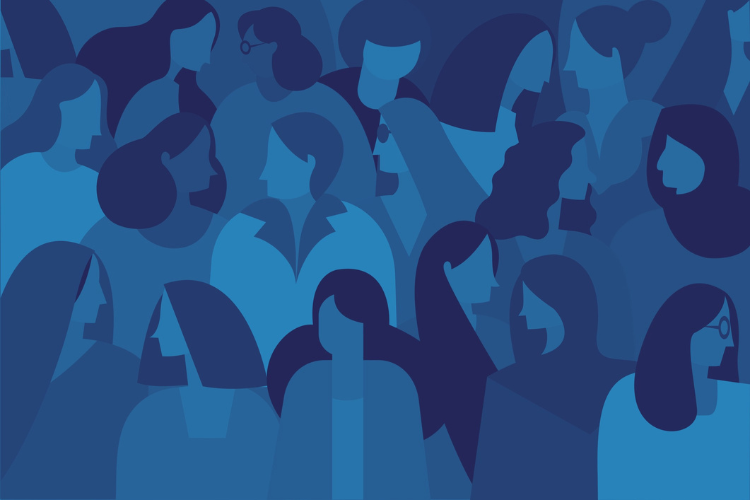 "In our 2021 ESG report we committed and achieved a goal of obtaining 40% women and diverse senior directors by 2025 which is a testament of our dedication to being a diverse, equitable and inclusive company." – Ted Hanson, CEO, ASGN Incorporated
The Seven Women's
Empowerment Principles
High-Level Corporate Leadership

Treat all Women and Men Fairly at Work without Discrimination

Employee Health and Well-being and Safety

Education and Training for Career Advancement

Enterprise Development, Supply Chain and Marketing Practices

Community Initiatives and Advocacy

Measurement and Reporting 
Some of the essential policies and programming already in place at ASGN include zero tolerance against sexual harassment and supporting an inclusive workplace; providing professional development, health care benefits and flexible working arrangements; and supporting women and girls in the community. As a WEPs signatory, we know we must continue to advance in these areas.
ASGN's Progress on Supporting Women and Diversity
Informed by both ASGN's 2021 materiality assessment of our employees and key external stakeholders,  and our participation in the UNGC's SDG Accelerator Program, we made Gender Equality (SDG #5) and Reduced Inequalities (SDG #10) our two UNSDGs of focus.
ASGN recognizes our corporate responsibility to support both women and diverse people -- including racial and ethnic diversity, sexual orientation, and physical abilities. As such, we established, and have already achieved, the goal of 40% women and diverse people in senior executive positions by 2025. Moreover, we developed a company-wide supplier diversity policy and an employee wellness policy.
As a WEPs Signatory, ASGN is committed to continual improvement toward achieving gender equality and women's empowerment across our brands and in the community. We will do this by actively engaging with our human resource leadership teams and conduct an in-depth assessment of each brand by utilizing the WEPs Questionnaire; identify areas in need of improvement within each brand; support our brands to set achievable time-bound goals; track and report on our progress through our annual ESG Report.
We encourage other businesses to join the effort to bring gender equality and women's empowerment to the workplace across the globe! 
For more on ASGN's UNGC Progress
See our 2021 ESG Report which, in addition to being an interactive ESG reporting platform, includes our efforts indexed according to standardized frameworks such as the Global Reporting Initiative (GRI),  Sustainability Accounting Standards Board (SASB), and the Task Force on Climate-related Financial Disclosures (TCFD). We also illustrate how ASGN aligns with the Ten Principles of the UNGC and the UNSDGs. 

In May 2022 ASGN submitted our first annual UNGC Communication on Progress (COP). 

Any questions related to ASGN's ESG reporting, or initiatives should be directed to esg@asgn.com